Optifine is the topmost preferred mod for Minecraft by all the players as it makes the gameplay easier and better with low lags, high-quality graphics, and makes the game feel and look astonishing. Here, in this article, we are going to explain to you about downloading and installing Optifine in Minecraft.
Download Optifine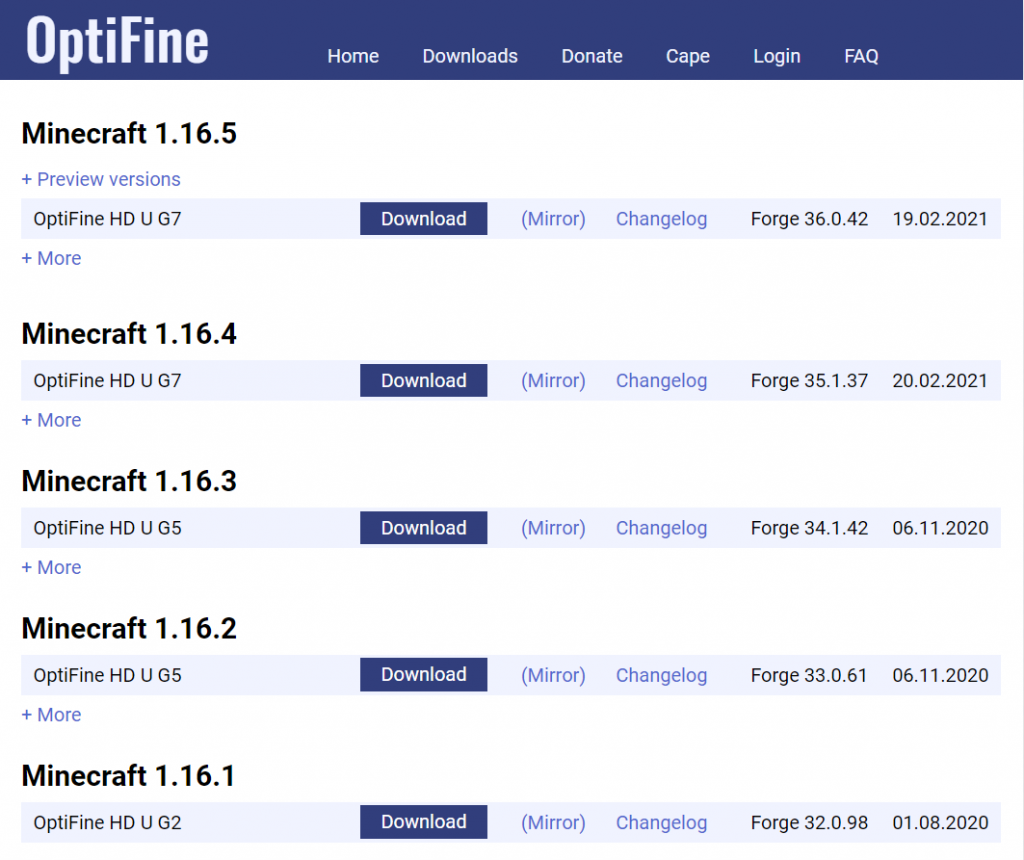 First, download Optifine from the button provided above. This button will take you to Optifine's official download page. Download Optifine with the help of this button. Do check the latest version and other stuff on this page.
We are adding some download links for the latest version of Optifine for different versions of Minecraft below.
Minecraft 1.16.5
Click Here to Download Optifine for Minecraft 1.16.5
Minecraft 1.16.4
Click Here to Download Optifine for Minecraft 1.16.4
Minecraft 1.16.3
Click Here to Download Optifine for Minecraft 1.16.3
Older Versions
Use the same link to download Optifine for the older versions of Minecraft.
After downloading, your browser might ask you to confirm whether it is a safe file or not, as it is a jar file.
Install Optifine in Minecraft
Installing Optifine in Minecraf is quite easy. Follow the steps as given below. Do not miss any step so read carefully.
Step 1. Open the Optifine Jar file you just downloaded
As you downloaded the Optifine for your version of Minecraft, You have to open the installer for Optifine.
To open the installer,
Right click on the downloaded file
Click on Open With
Select 'Java(TM) Platform SE binary"
This will open the dialog box for installing
Step 2. Installing Optifine
It is quite easy to install Optifine after you opened the installation file or the jar file. Now, all you have to do is click on the 'Install' button given in the bottom part of the dialog box.
After succesfull installation, a prompt will come saying 'Optifine is installed succesfully'.
Step 3. Starting Minecraft with Optifine
Just installing optifine is not enough. You have to start Minecraft with this mod. To do that, open Minecraft and just besides the Play button, you have an option to select the version.
Select 'Optifine' and click on the 'PLAY" button. Now, the game will start with optifine mod installed.
Thank you for reading this article about downloading and installing optifine for Minecraft. If you need more help, comment below, we'll solve your problems.